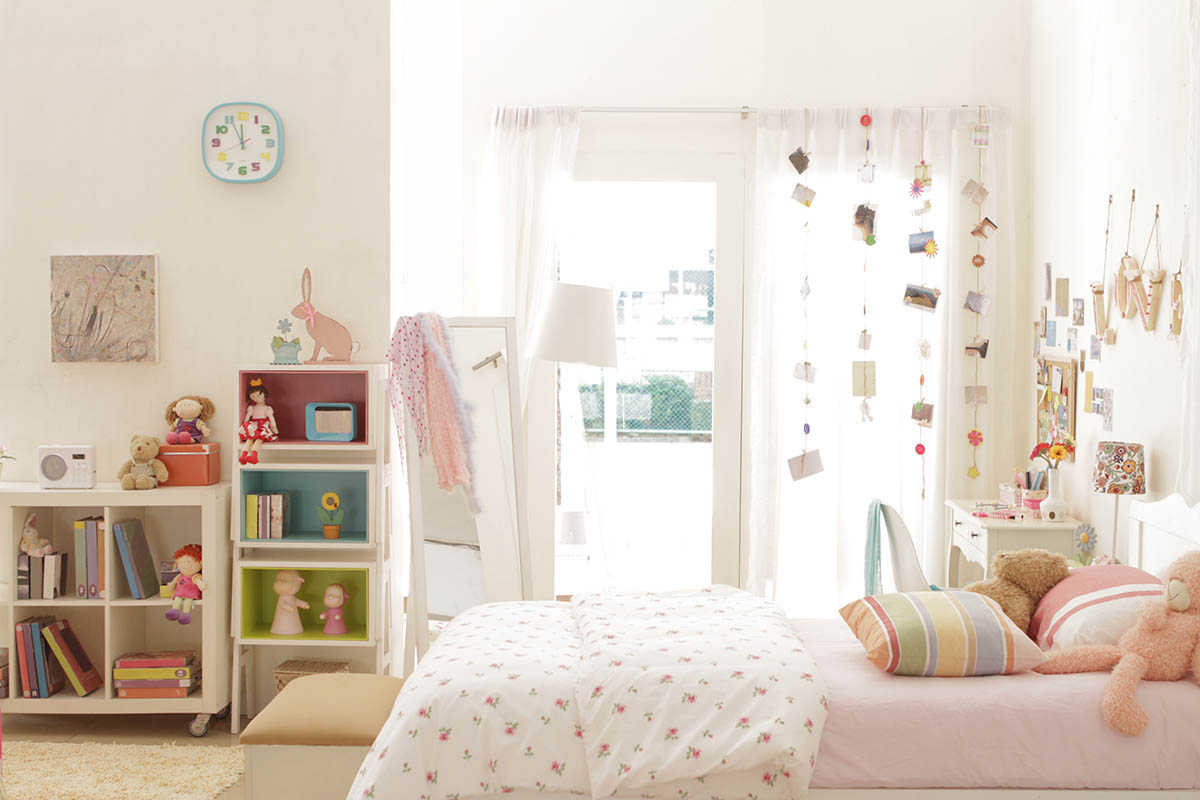 Aesthetics are becoming very popular these days with young people – including teenagers. They want their space to be free of clutter, yet have the functionality of a study or library. Teenagers are also looking for rooms that are appealing, yet comfortable. There are some simple tips that you can use when decorating your teenager's room that won't break the bank. These ideas can really help your teen have a room that they will enjoy.
When searching for bedroom decorating ideas consider the age and gender of your teenager. Teenage boys are interested in loud colors and unusual patterns. While they may seem like a good idea at first, a pattern that dominates a small bedroom can make the room seem smaller than it actually is. Consider subtle colors with interesting patterns or funky wallpaper borders for a more contemporary look.
Aesthetically pleasing wall decor can be as important as the color scheme in the bedroom. If your teenager is interested in modern abstract art, painting the walls a rich brown can bring out the boldness of the design while still creating a fun, quirky space. Teenage girls tend to be interested in nature tones and earthy colors, so paint the walls in pale green, brown, or yellow and add accessories that coordinate with the color scheme.
One of the most popular aesthetic room ideas for small spaces these days is a white and beige color scheme. This color combination can be used in a bathroom, a bedroom, a den, or anywhere that you want to create a clutter free, clean look. The reason why this color scheme is so popular is because it makes a small space feel bigger. White is also a great color when you have a small space because it will make the area seem bigger than it is.
One other way to create an aesthetically pleasing bedroom is to decorate it in a contrasting color. For instance, if you have a light blue color in the bedroom, decorate it in a green or yellow shade. You can even decorate the walls in these two shades and use a mural or a stencil to make it more interesting. You can also find many books on how to create beautiful bedroom designs that include contrasting colors. Check out Pinterest.com for some great inspiration.
These are just some of the many beautiful, easy aesthetic room ideas that you can find online. If you shop similar home decorating websites you can get a wide array of bedroom decorating tips. These include decorating ideas for any size bedroom, how to design your master bedroom, how to decorate a child's bedroom, how to decorate a bathroom, how to decorate a living room, and much more. The best part about shopping online is that you can learn at your own pace and you can do it from the comfort of your own home. There are no time schedules and there are no restrictions either, which makes this a very fun hobby to do.