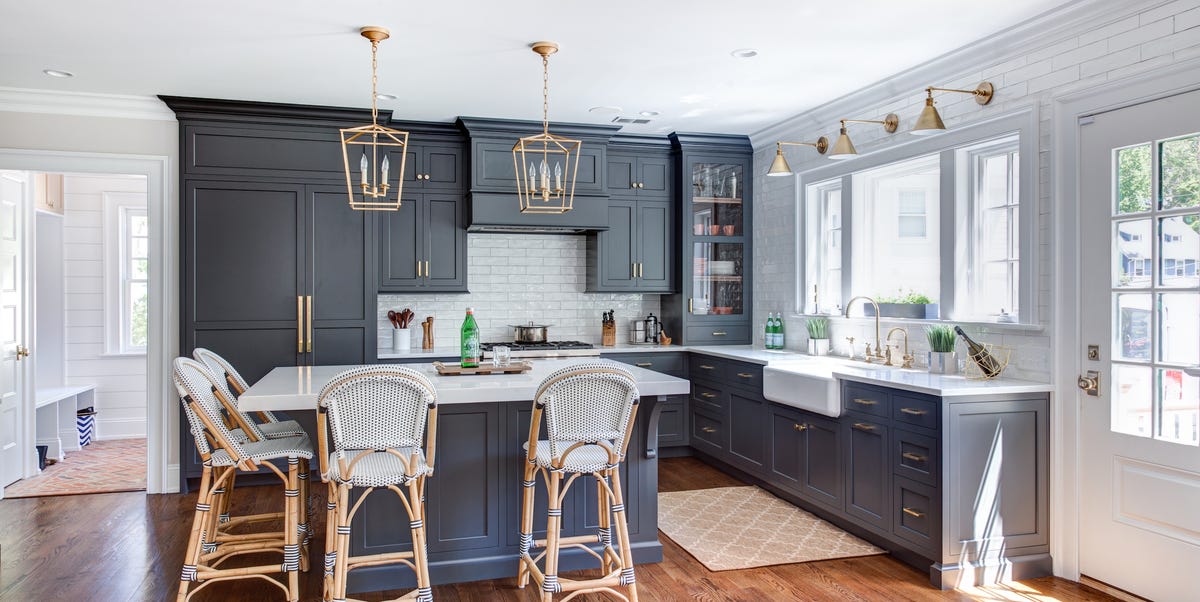 What is the first thing to think about when planning a kitchen redesign? In this article, you'll learn four tips from kitchen design professionals to help you design your kitchen like a pro.
Like most homeowners, you'll probably start your kitchen project with colour schemes and utensils in mind. However, for professional designers, the first thing to think about is the kitchen layout.
As a functional space, your kitchen experience is dramatically influenced by the ease you can move around when cooking or cleaning. The kitchen designs and installation experts minimizes the need to bend and stretch, and enhances the ability to use the kitchen as a multifunctional space. To do this, there are some important considerations that professional designers take into account when designing their kitchen.
1. Kitchen Work Triangle
The three most important elements of kitchen design are the stove, refrigerator, and sink. Cooking and cleaning the kitchen can quickly become an unnecessarily difficult and unpleasant task if you need to orbit a poorly designed layout.
The excellent kitchen layout makes it easy to move between the three while cooking. Also, when cooking with other people, you need to make sure you have enough space so that they don't always bump into each other.
2. Make The Kitchen Multifunctional
In recent years, kitchens have moved away from being purely practical, and have become more versatile, suitable for entertainment, relaxation, and cooking. Professional designers always keep this in mind and try to create kitchen designs that are open, cozy, and can promote entertainment and cooking at the same time.
One of our favourite kitchen design tips is to include a kitchen with some seating arrangement. It provides a cozy area where guests and families can relax and socialize without interfering with the use of the Work Triangle. That way, the host can enjoy cooking and entertainment without being left behind.
3. Consider The Closet
Most of people do not pay interest to how they can allocate and use cupboard space in their kitchen, but this is one of the important details that give a professional touch to kitchen design. The layout of the closet should be organized according to how space is used.
Place commonly used stuff in an easily reachable place so that you do not have to bend over. Even with a simple touch, such as lifting and organizing your spice collection, you can use your experience to enhance your kitchen by making it easier to see.
Professional designers can also install a custom kitchen cabinet system that maximizes the available cabinet space. To make your kitchen easier to use and more enjoyable, don't be afraid to devise a kitchen cabinet.
4. Create a Floor Plan
All kitchen designers know that the best way to start a kitchen project is to use a floor plan. That way, you can plan your kitchen layout before hiring a contractor. Experiment with different design options, add accessories, finishes, cabinets, and see what they look like right away in 3D.