When it comes to furniture, there are a lot of options to choose from. And when it comes to sectional sofas, fabric sectionals and sleeper sofas are two of the most popular choices. So, which one should you choose for your home? Here is a look at the pros and cons of each type of sofa.
What Are Sectional Sofas?
Sectionals are a type of sofa made up of multiple pieces, usually including at least one chaise lounge section. They can be made of fabric or leather and come in various sizes and styles to suit any home.
Sectionals are a great choice for a family room or home theater because they offer plenty of seating options. They can also be a great choice for small spaces because they can be easily divided into smaller sections. And, since they come in various styles and sizes, it is easy to find one that fits your needs and style.
What Are Sleeper Sofas?
Sleeper sofas are another type of sofa that can be an excellent choice for homes. Unlike other sectional sofas, sleeper sofas have an additional feature: they can be converted into a bed. This makes them a perfect choice for small spaces and homes where guests frequently stay over.
Similarities Between Sectional And Sleeper Sofas.
While fabric sectionals and sleeper sofas are both excellent choices for homes, there are also some similarities between them. Both types of sofas come in various sizes, styles, and materials to suit any home decor style. They are both comfortable and functional, making them ideal for lounging, entertaining guests, and more.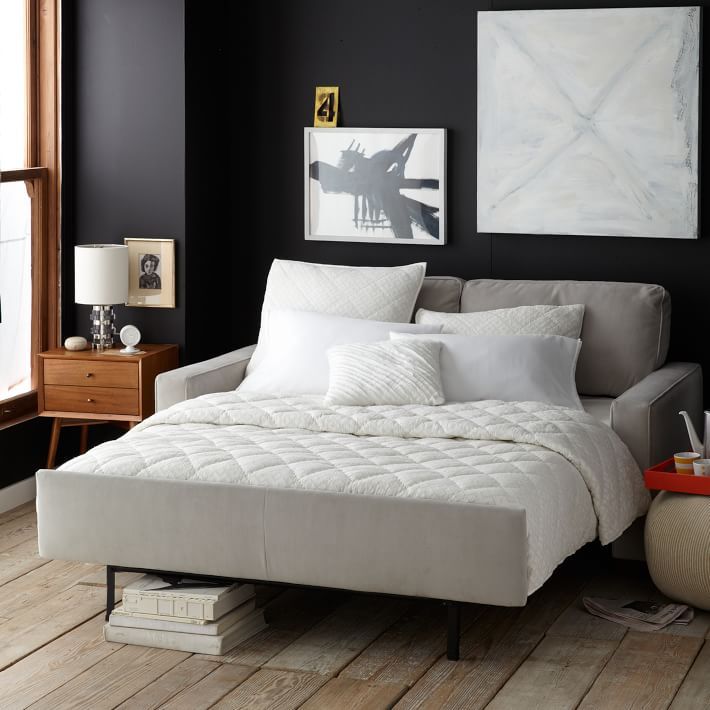 Depending on what works for you, fabric sectionals and sleeper sofas can make a great addition to your home. A fabric sectional may be the right choice if you're looking for a comfortable and stylish sofa. On the other hand, if you need a sofa that doubles as a guest bed, a sleeper sofa may be the right choice. It comes down to your specific needs and preferences when choosing between fabric sectionals or sleeper sofas for your home.
Differences Between Fabric Sectionals And Sleeper Sofas.
While fabric sectionals and sleeper sofas have some similarities, there are also some critical differences between them. Fabric sectionals tend to be more versatile, as they can be configured in various ways depending on your needs.
Additionally, fabric sectionals are more durable and longer lasting than other sofas, making them ideal for homes with kids or pets. On the other hand, sleeper sofas are a great choice for homes with limited space. Sleeper sofas can be easily converted into a bed when needed, making them an excellent option for guests or those with small living spaces. However, sleeper sofas are less durable than fabric sectionals and are often less comfortable for long-term use.
So What Sofa Do You Need For Your Home?
Fabric sectionals or sleeper sofas, which is right for you? If you're still not sure, be sure to check out the many different options available on the market today. You're sure to find the perfect sofa for your home, whether you choose a fabric sectional or a sleeper sofa.