There is a chance that you may be considering to update your bathroom. As with most rooms in your home, installing a new bathroom requires planning, research, and having bathroom ideas. A good bathroom needs to be a great space for relaxation and pampering. After the kitchen, your bathroom is one of the most important rooms in your home, especially when it comes to resale value.
Remember that bathroom retailers keep different bathroom fixtures including bath and shower. Regardless of whether you intend to install a traditional free-standing bathtub or a contemporary corner shower, there are several things you need to consider when planning for your new bathroom. This page discusses how to plan for your new bathroom.
Plumbing
You should note that different water pressure systems can affect the type of showers you want to install in your bathroom. In most cases, this can affect the overall plumbing required and your heating plans. Therefore, you have to figure out what to expect, especially when it comes to the prices of the fixtures.
Combi-boilers are usually high pressure while the older-fashioned hot water tanks that are in airing cupboards tend to be low pressure. Most of the modern bathrooms have a luxurious shower enclosure and there are varieties that can meet your needs. But you should always consult your plumber if you are unsure of what you want. This is a crucial step in new bathroom planning and you have to take into account all the technical aspects related to your project.
Style
Whether you intend to choose a period-style bathroom that has a roll-top standalone bath or have a wet room that comes with a high-tech quadrant shower enclosure, there are many bathroom layout ideas. But it's a good idea to have a budget for your bathroom renovation.
And, fixtures that come with the bath, toilet, and shower can sometimes be pricey, though this doesn't mean that you cannot find a good value for your money when building your bathroom. Ideally, you need to be realistic when it comes to your bathroom styles, and you should plan based on your budget. When you do this, you can purchase your products. This includes choosing bathroom tiles, lighting, and flooring.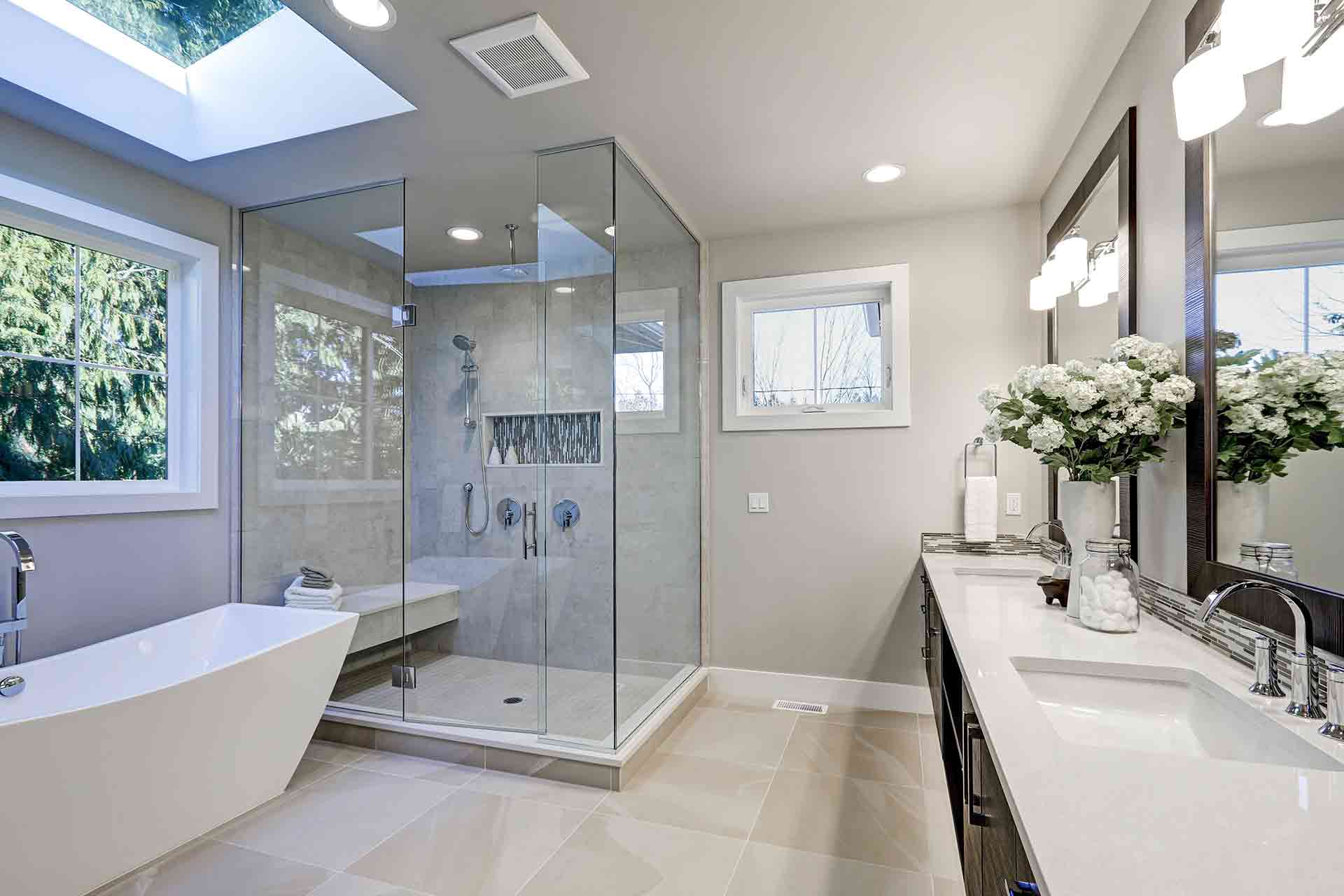 Eco-Friendly Design
Most people now want to make their homes eco-friendly, so a bathroom should be a good place to start. Because water wastage is a huge problem, many bathroom retailers are selling products that may help lower your usage. This can also benefit you as you have to pay less money for your home bills.
Therefore, if you desire to have an eco-friendly bathroom, you need to select a shower design that incorporates recycling. This type of shower doesn't require complicated installation because you can place it just like any standard shower. Other products that may help you to save energy include light-up mirrors that utilize LEDs instead of fluorescent tubes. You also need to use recycled materials for your floor because they are eco-friendly. You may have to spend more cash to have these types of products, but it's worth it in the long run.