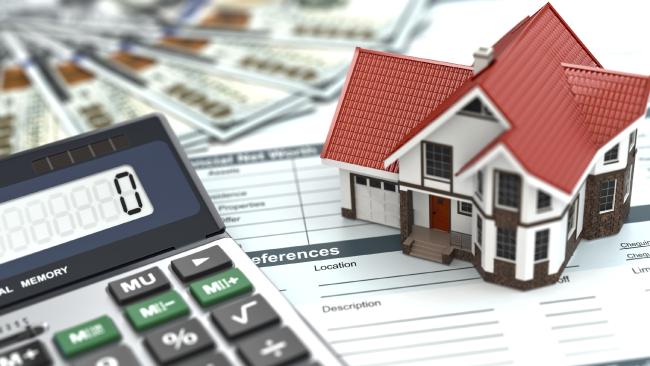 Real Estate investment can be lucrative if done right. It is one of the best additional income you can rely on by investing in the right properties. To choose the perfect property, seek the help of a local estate agent who can help you ease the process. Keep in mind to choose local estate agents. For example, suppose you are looking to invest in a property in Orpington. In that case, estate agents in Orpington can help you with the best choices. Here we have discussed the six smart ways of getting started in property investment.
Buy Real Estate Investment Trusts (Riet)
REITs will allow you to invest in properties without the actual property. These can be compared to mutual funds from companies that own commercial real estate withholding shares for buildings, retail spaces, hotels, apartments, etc. By buying REITs, you will be paid in dividends, making an excellent choice for retirement investments. Buying publicly traded stocks is less complicated, and it is recommended that the new investors prefer these. A brokerage account is needed to buy REIT, and opening one does not take more than 15 minutes. Several companies do not look for initial investments when you purchase REITs. REIT itself is likely to have an investment minimum while buying.
Buy-To-Let Investments
Buy-to-let investment is one of the most popular forms of property investment in the UK. You buy a property and let it for rental income. It is one of the lucrative real estate investment strategies if you have found the right property in the area. Choose areas where tenants are interested, like Beckenham. You can consult estate agents in Beckenham to find the perfect property that suits your needs.
Buy-to-let favours you by providing rental income as well as capital growth of your property. However, by becoming a landlord of a suitable property, you will have to set up a steady additional income source. Moreover, by law, if you decide to become a landlord, you will need to deal with Minimum Energy Efficiency Standards (MEES), Right to Rent rules and several other health and safety regulations for you to rent your property.
Though landlord taxation and stamp duty charges when you decide to invest in buy-to-let property can seem highly expensive, if you have your finances planned well, you make a good investment.
Property Development
Unlike buy-to-let properties, property development is the right real estate investment strategy for you if you are not interested in a long-term commitment. It means that you find a house that needs renovation, buy the buying house at a discount, invest in renovation, sell it for a higher price, and thereby make profits. This may sound very simple, but there are many factors to consider while making this investment.
The property market is fickle with sudden peaks and dips; hence while investing in property development, the time taken for renovation and the time that you market the property matters a lot to make a significant profit out of this. On the other hand, there is another challenge of finding a suitable property that is priced low and with renovations can gain you a good profit. To find such property auctions can be an excellent place to start. You will be able to find property priced below the market prices. This will help you secure properties at a considerably low cost that allows making a higher profit margin.
It is essential to understand the legalities associated with the property being auctioned. After fully understanding the legal issues on the property, raise your bid at the auction. Then, do the groundwork to put the property back on the market for sale as quickly as possible to ensure profits.
Buying New-Builds Off Plan
This type of property investment involves buying new-builds off-plan at the very early stage of construction. You will be investing in finishing the building and selling it for a higher price to gain profits. This is also called 'flipping' and is steadily gaining popularity in real estate investment.
House Flipping' heavily relies on the market, and you could even end incurring a loss if the market conditions aren't favourable. However, choosing properties in areas with high capital growth and areas with higher demands can yield considerable profit. Hence while choosing to fo 'house flipping', studying the market is of utmost importance to profit with the investment.
Setting Your Finances Straight
Before making property investments, ensure that your finances are sound, and you won't have to surprise expenses midway. Budgeting all the costs, including stamp duty, solicitor fee, and other inspection fees, will help you arrange enough funds to get you through the property transaction.
Seeking The Help Of An Estate Agent
All the property investments succeed based on the property and its location. To track down a property that has all the right features to make a good investment can be easily identified by a good estate agent. Having a professional by your side will also help you get fair prices for the property through negotiations.
With all these fundamentals in place, you can get started with your property investment advent in the UK and benefit greatly through steady income and good returns.