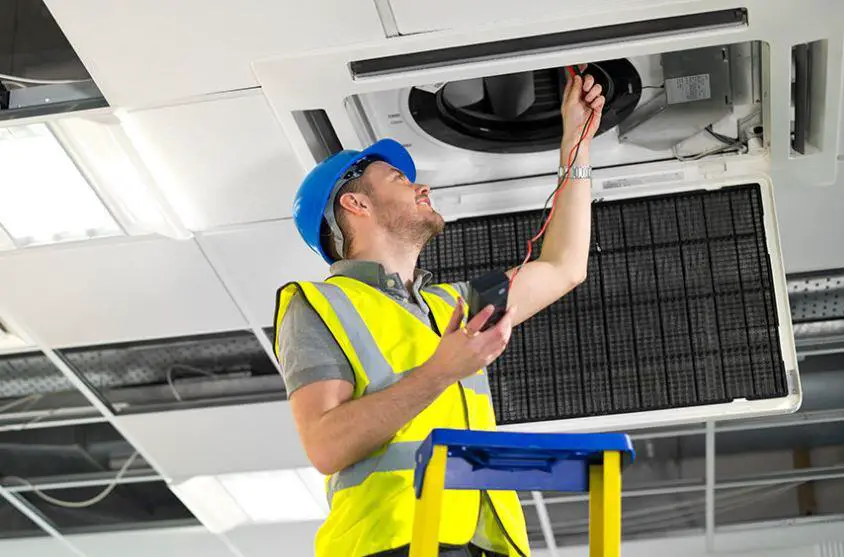 Most parts of the world suffer from rapid weather change, making commercial establishments vulnerable to weather-related damages caused by wind-driven snow, sleet, and rain. To ensure long-time usage of essential facilities like your building's mechanical or electrical wirings, ductwork, and plumbing system, installation of weatherproof access doors and panels are fundamental.
In this blog post, you'll discover various panel types that can perfectly address the situation your construction structures demand. This way, you can prevent much bigger deterioration requiring more expensive repairs and replacement in the future.
1. Galvanized Steel Smoke Vent
The Galvanized Steel Smoke Vent is a safe and durable option granting the instant and automatic release of heat, smoke, and other noxious gases from a fire breakout or daily operation of your industrial building. It helps maintain good ventilation inside the establishment by letting these elements escape through an open area.
More importantly, it's dependable to withstand heavy rain, snow, and wind pressure, all thanks to the fully enclosed compression spring, allowing you to release about 10 pounds of weight force. Its rust-inhibiting primer frees this access door from corrosion and rust issues.
2. Lightweight Aluminum Access
Aluminum is one of the well-known weather-resistant materials in construction. Hence, even in panel types, the Lightweight Aluminum Access is your best companion especially against intense humid weather, protecting your facilities from corrosion and moisture concerns.
Due to its airtight and watertight features, the Aluminum Weather Resistant Insulated Access Panel is ideal for indoor and outdoor installation, firmly safeguarding your mechanical or plumbing works from harmful chemicals that can weaken your building's operation system.
3. Weather-Resistant Exterior Flush Access Panel
As the product name suggests, the Weather Resistant Exterior Flush Access Panel showcases how you expected them to function—a weatherproof access door creating an easy entry point and protecting your establishment amenities from dangerous atmospheric debris.
It's only appropriate to choose a panel with proven and tested strength to endure the intense snow, rain, and wind to ensure the safety of your commercial building's equipment. What's keeping this utility's rainproof, stormproof, and windproof capacity is the Polyurethane insulation and extruded Santoprene-based gasket.
4. Exterior Door For Ceilings And Walls
With the significant advent of science over time, many access panel brands utilize cutting-edge technology. They intend to develop Exterior Access Doors for Ceilings and Walls that bring little to no water or moisture kept and minimal to no corrosion or rust reaction, addressing all client's and contractor's concerns, like the steel exterior access panels.
It's built with neoprene gaskets on each side and foam insulation, crafting the best weapon to stand firm against the most severe weather. In addition, it comes with a sturdy lock and an essential function that will provide extra security for your facilities.
5. Exterior Insulated Access Doors
The Exterior Insulated Access Doors have the power to survive even in the harshest environments. Experts often built it with galvanized hinges and in premium quality galvanized steel, not letting rust and corrosion come in or seep through the cracks.
Moreover, its closed-cell neoprene gasket and styrofoam insulation feature grant your commercial facilities additional protection from water and moisture that can immensely deteriorate the condition of your ductwork.
6. General-Purpose Access Doors With Access Cover
Suppose your construction project requires an access solution that's weather-resistant and architecturally pleasing. In that case, the General-Purpose Access Doors with Access Cover is the best-fitting panel type to install.
It gives you visually pleasing universal stainless steel-designed covers, specifically on plumbing clean-outs often exposed in wet areas and other bleak weather elements. Apart from durable characteristics, it simultaneously maintains convenient access to your building's electrical, mechanical, and plumbing systems.
Keep Your Access Panel Weatherproof
Frequent exposure to heavy rain, snow, wind, and other detrimental weather force can scale down the quality and durability of your commercial establishment's necessary operational facilities. Thus, you need to install weather-resistant access doors and panels, especially when displayed in areas constantly hit by harsh weather elements. With that investment, you can guarantee your ductwork's security, extra functionality, and long-time usage.