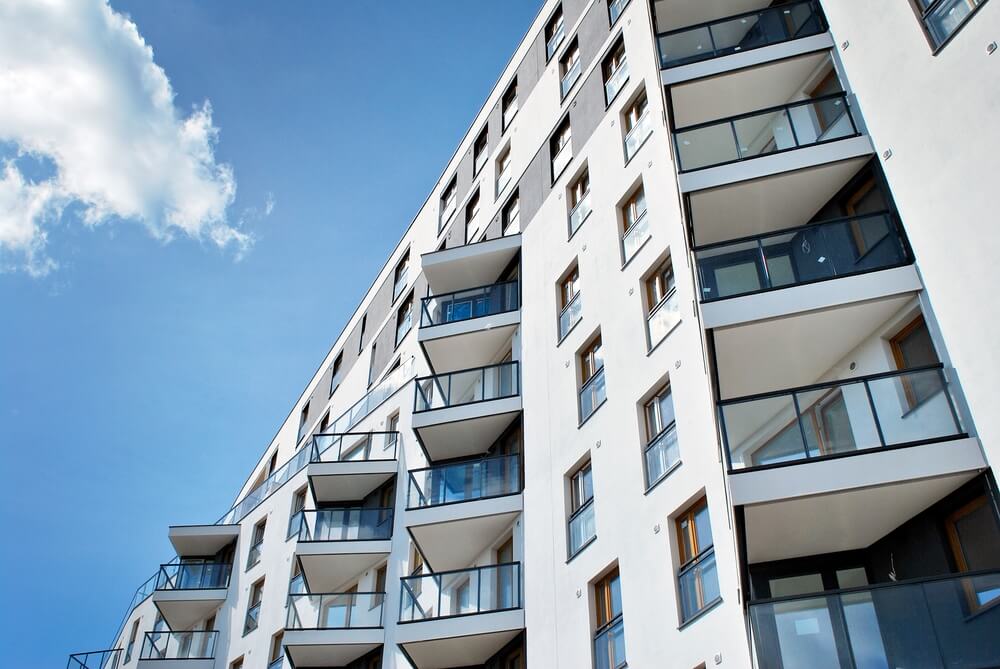 An apartment building is a potentially highly profitable investment. Before earning, however, comes a good amount of dedication and a grasp of the ins and outs of managing a residential complex.
Are you in the middle of considering buying a property for renting out? Find out your answers to the following questions to see if it is the right time to make the big move.
Can You Afford to Buy One?
Before even looking for an apartment complex to buy, you have to determine if you have the means to buy one. Buying an apartment building is a big risk, after all. You must first and foremost be certain you will follow the golden rule of investing, which is: invest only what you can afford to lose.
That being said, that does not mean you need to pay for it immediately in straight cash. Many who invest in apartment buildings do so through a multifamily loan. This kind of loan is typically used in the acquisition, construction, or rehabilitation of multifamily buildings.
Lenders must first verify your qualifications before approving your request for a loan. This is the time to review your credit report and credit score to see if you are in good standing. Lenders will look at your debt-to-income ratio, which shows your existing monthly debt payments against your regular income.
You also need to be ready with cash reserves that can cover three to six months of operational expenses. These will keep your business running in the event of a drastic change that might impact your income significantly.
Is It a Good Investment for You?
Classify the Building.
U.S. apartments are classified into four classes: A, B, C, and D. Class A apartments are luxury properties that are less than 10 years old apartments for rent in palmdale ca, while Class D apartments are geared towards those of lower economic standing. Knowing where the building you're eyeing is on this scale helps you determine the kind of market it will have and how much one unit could earn.
Pay attention also to its size and capacity. A smaller apartment complex will be cheaper and easier to manage, but it will also yield less profit because it will have fewer tenants compared to a larger building.
If you are thinking of buying an older building, hire a professional to inspect its current state and determine how much money you will shell out for repairs and maintenance. Knowing these needs from the get-go will protect you from any issues that could catch you by surprise later on.
Figure Out its Income Capacity.
The rent roll of an apartment complex gives you a breakdown of the rent of every unit and a total of the rent of the whole building. It shows you its capacity to generate income and if it was able to do so before your purchase.
Once you have reviewed the document, take time to have an ocular inspection. This will give you a better understanding of its state apartments for rent in tulsa ok, in addition to expert advice. It will also help you create a strategy for increasing its rent price and overall income-generating capability.
Do You Have the Time and Capability to Manage It?
It is one thing to have the means to buy a building. But it is another matter entirely to have the ability to deftly manage a residential complex.
Do you simply have the time to juggle all the logistics involved? This type of business venture requires a hands-on approach. Think it over some more in case you are concerned it could compete with a full-time job or other responsibilities.
See also if you can hire someone who can handle these operational concerns on your behalf. If you can tap reliable people who can shoulder the work of collecting rent, screening tenants, and other operational aspects, approach them for assistance.
You can also opt to hire a property management company that can share their expertise in handling the nitty-gritty of running a rental apartment complex. They will shoulder the stress of keeping your investment operational. But note that the cost of hiring one can be a bit steep.
Property managers are ideal if you have many rental properties that you cannot handle on your own. If it is a lot of trouble to travel and to and from your rental building, it will also be more convenient to leave it to a trustworthy expert.
Keep researching and consulting with experts in real estate. When you can conclusively answer "yes" to the above questions, you are now well-equipped to take the big leap of buying an apartment complex.