They Give You the Perfect Fit
One of the best features of windows shutters is the ability to give you the perfect fit regardless of the shape or size of your windows. The shutters are made to measure, and this leaves no room for gaps and light bleed. For the best results, it is recommended that you hire a specialist fitter to measure and install the shutters to perfection.
They are Extremely Hard Wearing
Unlike curtains and blinds which wear with time, window shutters are extremely hard wearing. In addition, they require little to no maintenance. Once installed, the quality shutters keep their good looks for years and won't need replacing as quickly as curtains or blinds. They're a beautiful and resilient solution that will stand the test of time.
They Look Good Inside and Out
One of the major drawbacks of window curtains is that they only look attractive on the design side of the material. This leaves the plain backing display to the street. The plantation shutters look stylish regardless of the side you are viewing them from. They make a great first impression on those visiting your home.
They Let you Control Light Levels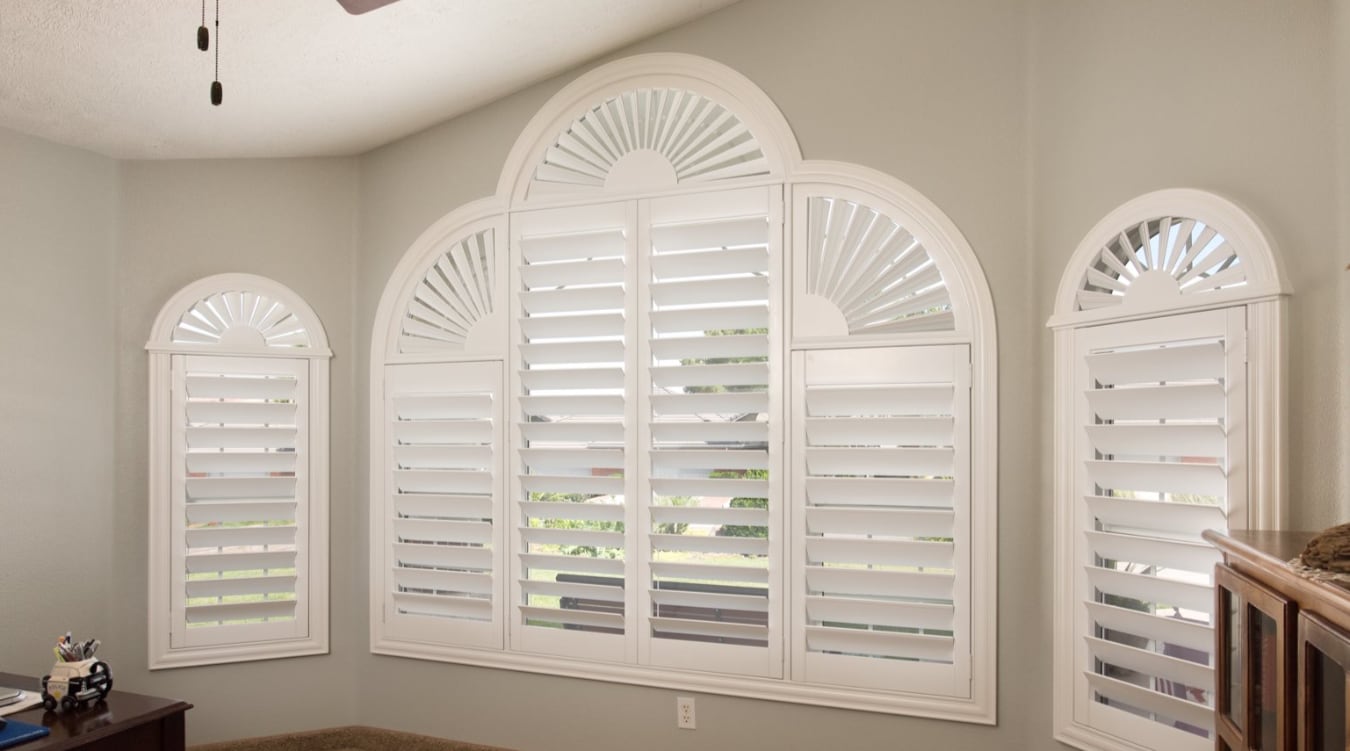 Window shutters allow you control the light levels in your home. You can tilt the slats from fully open to fully closed, and anywhere in between. The tier shutters allow you to adjust the panels individually to the desired level of light. If you want lots of light or soft shading, you can adjust the shutters accordingly.
They Allow you to Enjoy Fresh Air
If you have installed curtains in your home, letting the warm summer breeze through the room is quite inconveniencing. You are likely to let unwanted insects and fabric-fading sunlight into your home. With window shutters, you simply need to open your windows, tilt the shutter blades to the perfect position, then sit back to enjoy the fresh air.
We are your local supplier of quality wooden window shutters. American Shutters has been providing made-to-measure window shutters to homes in Alton for over 20 years and are renowned for our unique blend of personal service and quality product. While we're well-known in Alton, we also operate nationally, delivering our tailor-made shutters across the UK. So, if you need window shutters in Alton please get in contact.