Asphalt shingles are a common item that's used in residential roofing and an asphalt shingle can be a relatively inexpensive and quick installation task for a roofing contractor, this type of roof can withstand a series of harsh weather conditions and they're common for installation because they are usually less expensive to install. Here are some of the types of asphalt roof shingles to choose from.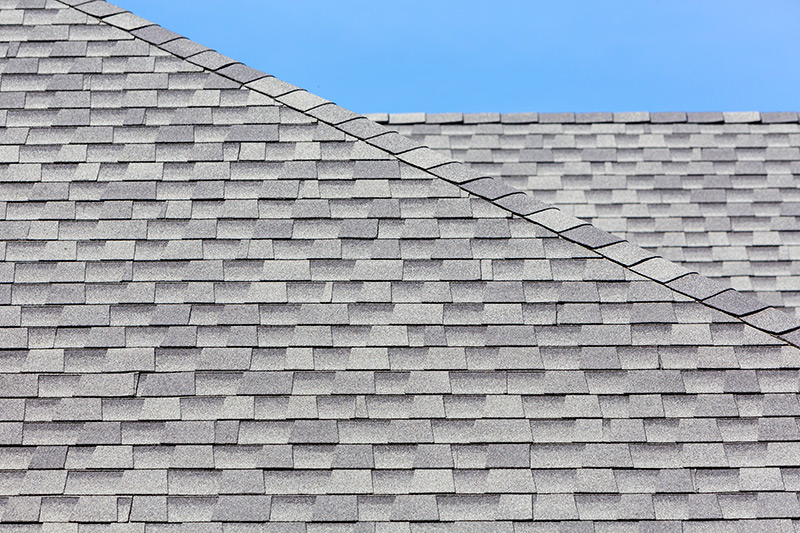 Three-Tab
The three-tab or strip shingle is one of the most reasonably priced shingles on the market. It contains a layer of bitumen on a flat surface as well as a single layer of lightweight granules. They're inexpensive to produce and they can last a reasonable amount of time with a simple installation.
Dimensional Shingles
This type of shingle is known as an architectural or laminate shingle. These are made of two types of asphalt coats and they have a multidimensional appearance in some of the more expensive models. They can be designed to mimic natural slate or wooden swings and they're often larger than three-tab shingles to provide a better level of protection. These shingles are designed to last longer and they often come with a greater expense.
Laminated Luxury Shingles
These are designed to stand up in the harshest weather conditions and they're available in a number of colors and dimensions. If you're interested in accessing the best in aesthetics for your home, this is an option that gives a quarried state look as well as a high-quality look for your home.
Consider these types of asphalt roof shingles when you are looking at a replacement for your home. Asphalt shingles are a great choice for longevity and strength.
This post was written by Ted Williams! Ted is the owner of A Old Time Roofing which offers roofing in St Petersburg Fl. Ted is a Master Elite Weather Stopper GAF Roofing Contractor, a double award winner of Best Steep-Slope Contractor from GAF and achiever of Master Elite Consumer Protection Excellence from GAF. He has been serving the Pinellas County area since 1978. A Old Time Roofing has been a tradition in quality workmanship, servicing residential and commercial properties.