A quality cabinet for your kitchen space requires well-built back panels, plywood sides, and a reliable, strong base to support the heavy commodities. Investing in kitchen cabinets is a great way to remodel your kitchen, and one can find custom cabinet design online to support this idea. Kitchen cabinets enhance the look of your home. Its availability in vibrant color shades, panel design, and built-type allows you to experiment with the look and ambiance of the kitchen place.
Although you can find them in a few of the best-built options, many people choose to customize the cabinets for their homes. When your old kitchen cabinets start to wear off and malfunction, you know the time to replace them has come. It is quite understood that one would want to purchase good quality products to ensure durability and utmost utility. Here is when your decision to invest in quality cabinets seems legitimate.
While looking for a high-quality Custom Cabinet Design Online, it is essential to ensure its resilience towards daily wear and tear and expect its effectiveness, maybe twenty years down the line. By investing in superior quality products, you get yourself years of serviceable cabinets, free of losing hinges, ineffective door panels, and warped box structures.
Things To Consider While Purchasing Good Quality Cabinets
Once you've decided what type of cabinets you want for your place, the next step is to identify the criteria that lead you to buy the best quality products. The following details must be crossed off the list while you look for an exceptional cabinet
Prefer Plywood Built – One of the finest and strongest board materials is plywood. So the first thing is to make sure that the cabinets have plywood, both at the sides and back. It also ensures that its solidly built framework helps its structure remain intact during the shipment and installation. Once they're ready to be used, plywood comforts the weight of objects, kitchen appliances, and containers that you'll store in there.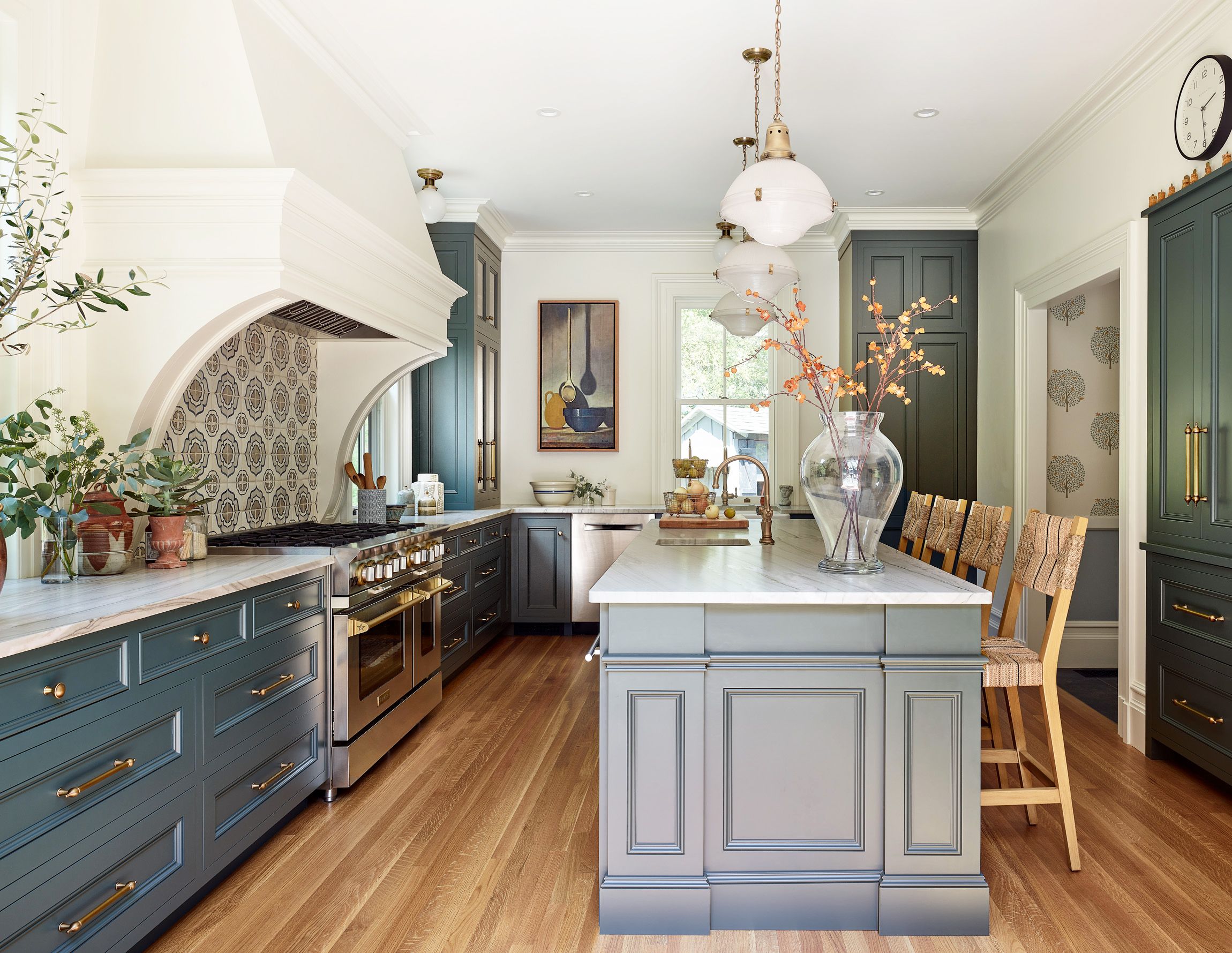 Closely Look At Back Panel – Most cabinets collapse due to ineffective and short back panels. Therefore, while selecting cabinets for your kitchen space, make sure to look for a robust back panel that can handle the objects and appliances you will be storing closely. A full-back panel made up of solid material is what your cabinet should possess. This back panel ensures that the cabinets are hung on the wall easily. Thus, it does not create a thud in the walls.
Hinge – Hinges might not come to one's mind when planning to purchase a quality kitchen cabinet. But they are pretty essential for a product to remain durable and effective. Loose hinges will probably let your cabinet doors remain open, which could affect its framework. You should opt for soft-close hinges that use a nickel plate to close the doors.
Superior Quality Interior – Just like one would cherish the fancy outer surface of the cabinets; it is essential to keep the same touch in the insides of the cabinets. Installing melamine board interiors gives your cabinets a smooth touch, leak-proof finish that could be cleaned effortlessly. You can also choose other light-colored surfaces to keep the interiors of the cabinets look aesthetic and stainless.
Once you've researched custom cabinet design online, it's time for you to get your sources ready for purchase. Luckily, One Stop Kitchen Cabinets is here for your help. Our custom-made cabinets offer a classic look and design to your kitchen space. Choose from our wide range of colored cabinets, and get the best for your kitchen's theme. To know more about our products, call us today!